We Can Help Overcome The Fear Of Bankruptcy
I often describe bankruptcy as the "light at the end of your debt tunnel" – hence the logo: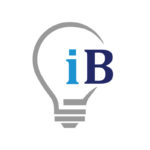 – because it creates a path for you to escape the debt that surrounds you.  Gone are the harassing phone calls of creditors, the worry of having to choose between paying the credit card bill or buying food for your family, and the sleepless nights hoping your vehicle does not get repossessed.
In my practice as a bankruptcy attorney, I have found there to be one common obstacle that keeps people from filing bankruptcy:  FEAR.  Fear of the stigma of bankruptcy.  Fear of having to deal with an attorney and the court.  Fear of wondering what bankruptcy will be like.  Fear of having bankruptcy on your credit.  Fear of losing everything you own.  Fear of this.  Fear of that.
Let me try to put some of your fear to rest by explaining a few things.  I do not want you to let fear prevent you from discovering the benefits that bankruptcy has to offer.
Take Advantage Of A Free Consultation With An Attorney
I am not oblivious to the fact that if you are having to consider bankruptcy, then money is probably somewhat scarce.  That is why I offer a free consultation to discuss the ins and outs of bankruptcy as it applies to your situation.  Following our consultation, you will be informed about bankruptcy and have a better understanding of whether or not it is a good idea for you.  If bankruptcy does not solve your issues, then I will tell you that.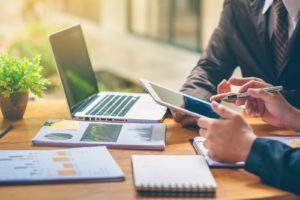 I offer consults the old fashion way: in person consultation at my office (call to schedule an appointment at (336)431-9155); or a new way: filling out my online intake form and discussing your situation over email or phone (complete the online intake form by clicking https://www.ibankruptcy.com/free-evaluation/).
You do NOT pay any money to me unless you end up filing a bankruptcy.  The consultation is free, and my analysis will be provided to you for free.  As for the attorney fee, court costs, etc. I have written a previous blog post about that here: (How much does it cost to file bankruptcy?).  The short answer is that those costs will be arranged in a way you can afford.  You will pay a small amount compared to the thousands of dollars of debt that will be wiped away through bankruptcy.
Do Not Be Fooled By The Bankruptcy Myths
There are many myths surrounding bankruptcy that are simply not true.  Here are a few bullet points that I want you to be aware of:
In the vast majority of cases, the individual gets to keep 100% of their property.
Bankruptcy will not ruin your credit forever. In fact, it could help your credit by wiping your credit slate clean giving you a fresh start.
You will not have to face the bankruptcy court on your own… I will be by your side.
Your face/name/etc. will not be plastered on some billboard for all to see that you have filed bankruptcy.
I have written another post taking a more in depth look at some of these myths. Find it here: 4 Common Myths About Bankruptcy
Do Not Make "Pre-Bankruptcy" Mistakes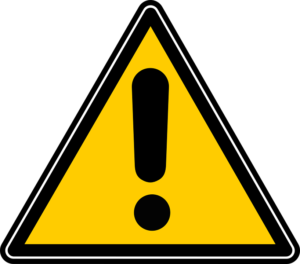 Bankruptcy is such a useful tool that is not taken advantage of by most people who need help.  The Federal Reserve Bank of New York estimates that nearly 14% of households in the U.S. owe a greater amount of debt than the value of the property they own.  But, only approximately 1% of households in the U.S. file bankruptcy.
Individuals often avoid bankruptcy because they do not understand its benefits or they believe the myths discussed above.  In an effort to do so, they often make "pre-bankruptcy" mistakes that do more harm than good.  These mistakes include:
Emptying a 401(k) or IRA to pay for debt. The money within these accounts are protected in bankruptcy… meaning you keep the money.
Transferring assets to keep creditors from getting them. This could prevent you from filing bankruptcy for years.
Paying off some but not all debt and being left with more than you can afford and no money to pay for it.
Use The Current Situation To Plan
I am writing this post on October 12, 2020.  We are experiencing a pandemic caused by COVID-19 that hopefully we will never experience again.  As a result of the crisis, many creditors have been held at bay.  They are not collecting against individuals as aggressively as they typically do. The government and the credit companies themselves have instituted measures to help people who are suffering financially.
But we all know that this will not last. The creditors, at some point, will be let off their leash, and collection calls, repossessions, and foreclosures will spike.
I think that if you are experiencing (or may experience in the future) a financial burden caused by debt, then now is a good time to plan.  Consider the option of bankruptcy as you plan.  The online intake form that we have created simplifies the process of determining if bankruptcy is right for you.  You provide us with your information, and we provide a detailed analysis of your situation through the prism of bankruptcy.  Again, all of this is free.
REMEMBER bankruptcy might be the light at the end of your debt tunnel.
Get your free evaluation from attorney Pete Jarvis. Enter your information below to start.
---
The sooner you start the process, the more control you'll have over the outcome in your situation. There's no cost and no obligation to fill out the iBankruptcy intake form and have me review your information. Don't put it off any longer.