What To Do When The Foreclosure Moratorium Ends
The CDC issued a nationwide moratorium on the foreclosure of federally backed mortgages. This moratorium is set to expire on June 30, 2021, barring any extension. The CDC has not indicated whether or not they will extend the moratorium, but a growing number of organizations have appealed to the CDC to allow the moratorium to end as a result of the economic bounce-back experienced throughout the country.
Many individuals did not have a federally backed mortgages but still benefited from the moratorium as many banks and credit unions followed the CDC guidance and refrained from foreclosing on people's residences. It is yet to be seen how mortgage providers will react following the June 30th end date. But as the economy strengthens, Covid-19 retreats, restrictions on individuals/companies relax, and the world gets back to normal mortgage providers are going to revert to their old ways. Foreclosures will commence against those who have fallen behind. The question is: "Will you be ready?"
What Is The Foreclosure Process?
On our Foreclosure Page I have explained the foreclosure process in more detail. Here is a shortened version of this process: you default on your mortgage; the bank sends you notice of the default; the bank (through their attorney) initiates the foreclosure proceeding; there are hearing dates and a sale date scheduled; at the sale date buyers bid (like an auction) to buy your house; there is a 10-day upset period.
Options To Stop The Foreclosure.
When a foreclosure is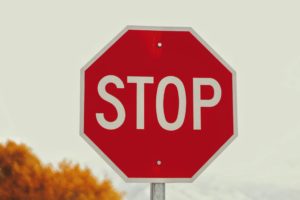 initiated against your residence, obviously you need a plan to stop your house from being sold forcing you and your family to move. While paying the mortgage in full is an option to stop the foreclosure, most of us don't have the necessary funds to do so or a wealthy, philanthropic family member willing to bail us out. You need to consider all of your options and make a wise plan of attack.
The following options are available to stop a foreclosure (keep in mind that not all of these are possible in every situation but all of them should be explored):
Bring the mortgage current.
Modify/refinance the mortgage (through your current or different bank).
Sell your home (if you are able to sell for more than the mortgage balance).
Declare Chapter 13 bankruptcy (discussed more below).
Use Chapter 13 Bankruptcy To Stop Foreclosure.
Chapter 13 Description.  Chapter 13 bankruptcy can be used to stop a foreclosure in its tracks. The video below is a quick description of  Chapter 13 bankruptcy.
Chapter 13 Immediately Stops The Foreclosure.  As soon as your Chapter 13 is filed, the "Automatic Stay" is implemented. The Stay forces all of your creditors to immediately cease all collection efforts against you. This includes your mortgage provider and the foreclosure. Wherever you are in the foreclosure process, it must stop.
Chapter 13 Timing.  In order for you to have the benefit of the Automatic Stay and stop the foreclosure, you must file the Chapter 13 prior to the end of the 10-day upset period.  For example, if the foreclosure sale date is June 10, then the Chapter 13 must be filed by June 20.
Chapter 13 Payment.  Through your Chapter 13 payment plan, you will pay the regular monthly mortgage payments in addition to the amount you are behind on the mortgage (aka "arrearage"). For example, your regular monthly mortgage payment is $1,000/month and you owe $6,000 of arrearage. Your 60 month Chapter 13 payment will include:
$1,000 (monthly mortgage payment)   +   $100 ($6,000 / 60 months)   =   $1,100.00
How To File Chapter 13 Bankruptcy
First, you need to find out if bankruptcy is your best option. The best way to do this is to complete our online intake form. Upon submitting this form, it will come directly to me, attorney Pete Jarvis. I will review your information and provide you with an analysis of your situation. Specifically, I will provide you with my counsel on whether Chapter 13 is or is not a good idea for you.
Second, you need to provide me with certain documents. This previous blog post will assist you on what documents you need to compile.
Third, if Chapter 13 is the right solution for your situation, then we will schedule a time for you to come into my office and file your case.
---
The sooner you start the process, the more control you'll have over the outcome in your situation. There's no cost and no obligation to fill out the iBankruptcy intake form and have me review your information. Don't put it off any longer.
You deserve the peace of mind that comes from consulting with an attorney.